Maumahara – Remembering our fallen in battle
Lest we forget assists in remembering all the wars New Zealanders fought in, and we honour those who never returned home. The designs indicate lines of servicemen and women marching forth to war, symbolising the fields of the fallen. Lastly, in relation to our pātikitiki pattern, this design depicts the soul journeying from home into the spiritual realm.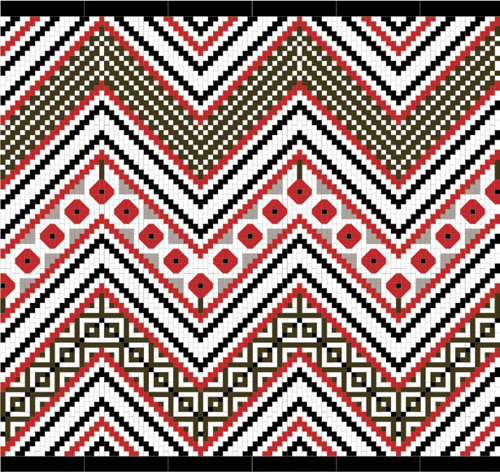 This pattern is titled 'Maumahara' and was originally designed and developed by weavers Morehu Flutey–Henare and Reihana Parata with technical assistance from artist Wayne Youle. It is one of the 13 large paving patterns, collectively known as 'Ngā Whāriki Manaaki' that were commissioned by the Canterbury Earthquake Recovery Authority in collaboration with Matapopore Charitable Trust for Te Papa Ōtākaro/Avon River Precinct in December 2015. 'Maumahara' is located at Cashel Street, Bridge of Remembrance, Christchurch, New Zealand.