He mihi - Acknowledgements
Tēnā koutou katoa kua tautoko mai i te kaupapa
Nāu te rourou
Nāku te rourou
Kua kī te pātaka.
He Rau Mahara owes much to the skills of many people who over the past three years have contributed immensely to the creation of this taonga.
We would like to thank our web designers at NV Interactive for their meticulous work within this website. Their dedication to the project has contributed greatly to creating a website brimming with emotions and reminding all of us why we are here today. To Justine Holmes for your design work that contributed to our project as a whole and Cherry Red Consulting Ltd for your editing assistance, we thank you both.
To the staff of Te Taumatua, Ngāi Tahu Funds for your assistance working with the Te Puna Tahua application, Kotahi Mano Kāika for the Te Reo components, Ngāi Tahu Archives for providing content material and our very own Whakapapa Ngāi Tahu staff for providing whakapapa content, we are deeply indebted to your conscientious attention to detail throughout the project. To Ngāi Tahu Communications, your support and content material, similarly must be acknowledged.
This project had the financial support of both Te Rūnanga o Ngāi Tahu and Te Puna Tahua – Lottery Grants Board. Whakapapa Ngāi Tahu profusely acknowledge this support that has enabled our desire to acknowledge the courageous deeds of our Ngāi Tahu soldiers through this website.
To our inspiring leaders, Tā Tipene O'Regan, Major General Arthur David Gawn, Chief Executive Officer Arihia Bennett, previous General Manager – Te Taumatua Charisma Rangipunga, current General Manager – Te Taumatua Lynne Te Aika and Dr Monty Soutar War Historian – Manatū Taonga we sincerely thank you for your contributions and support.
Lastly, and most importantly this project owes a great debt of gratitude to those kaumātua who allowed us, for a fleeting moment to enter into their fathers' and grandfathers' lives. They welcomed us in to their homes and their hearts, openly sharing their personal memories, both good and bad. Without these personal contributions this website would be merely a collection of war records, a roll of honour, and for that we are forever indebted to you all.

Nō reira, nāia ngā mihi aroha
ki a koutou katoa.
Hui e, tāiki e!
Arapata Reuben, Manager, Whakapapa Ngāi Tahu
Allanah Burgess, Projects Advisor, Whakapapa Ngāi Tahu
Ngāi Tahu Papatipu
Rūnanga

Aardvark Television Ltd

Charisma Rangipunga

Lynne Harata Te Aika

Ngāi Tahu Archives

Te Pae Kōrako

Department of
Internal Affairs

National Library of
New Zealand

Reihana Parata

Morehu Flutey-Henare

Te Hikoi Southern
Journey Museum

Tā Tipene O'Regan

Major General Arthur
David Gawn

Dr. Monty Soutar

Jackie Watson

Alistair Pike

Annabelle Crechton nēe Taylor

Betty Apes

Brian How

CBG Parker

Charles Cain

David Perenara-O'Connell

Diane Holloway

Donald and Dianne Wilson

Eva Boyer

Georgina Moke

Gertrude Warnes

June Birmingham

Kathy Brown

Kingsley Whānau

Koa Kean nēe Whitau

Matt Bateman

Matt Salmons

Meri Crofts and Whānau

Merve Davis

Muriel Johnstone

Neil Parker

Patricia Silk-Anglem

Patricia Te Au

Ringo Rissetto

Robyn Bernet

Susan Flutety

Suzanne Simon

Tikao Whānau

Vera Gleeson

Anne Robertson

Anthony Matua-Tipene

Bronwyn Smith

Bruce Wakefield

Constance Richards

Christine Kingi

Diane Squires-Griffiths

Diane Tyler

Finlay Bayne

Francis Diver and Whānau

Howard Smith

Huntley Whānau

Ken Drury

Ken Te Tau

Kūkupa Tirikatene

Len Green

Matthew Wylie

Maureen Arthurs

Michael O Broad

Mike Schwalger

Nik Randle

Norma Whaanga

Paul Madgwick

Ramsden Whānau

Sandra Harle

Simon Whānau

Tahu Potiki

Tanya McLeod

Terry Nicholas

Waddel Whānau

Arena Williams

Arthur Flutey

Bayne Family

Cameron Whānau

Carol Hook

D Asher

David and Gavin Simon

Don Noble

Don and Shirley Wards

Fred Ryan

G L Stapleton

Iviar Scott

Jennifier Grace Coad nēe Bird

Kenny Whānau

Kerry Roberts

Lynda Goodrick

Mary Griffiths

Maureen Flutey

Melanie Grice

Mike Topham

Mitarina Tipene nēe Wakefield

Ngaire Webb

Ngaire Lewis

Richard Drake

Riki Ellison

Spencer Whānau

Stevens Whānau

Taylor Whānau

Tony McLeod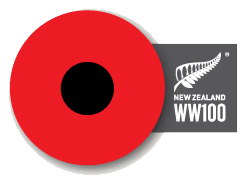 © Whakapapa Ngāi Tahu
This project's publication was produced on the occasion of New Zealand's First World War Centenary.